Oops, wrong blonde Falcom girl
For those who still think this beta test is a waste of time: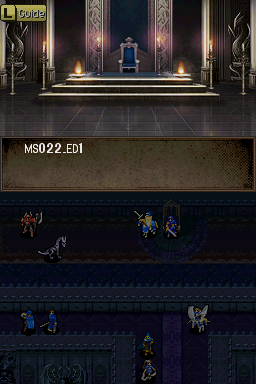 (Pandorakun says that's easy to fix, though.)
With my test run finished, all that's left for me to do is giving opinions about last minute dialogue changes. So... yeah. All in all, translating this game was an interesting experience and I don't regret spending my time on it. However, this is likely my last big contribution to the Fire Emblem fandom.
When I started that
Hasha no Tsurugi
scanlation four years ago, there were barely any Japanese translators available. Now, we see the rise of youths like Agro and shadowofchaos
725
; there is no longer a need to rely on someone who doesn't even have English as his first language.
That said, I hope you'll enjoy this patch when it's out; it's one of the best games of the series. While Shadow Dragon isn't
nearly
as good, I suggest playing it while you wait so you can understand the backstory of
Heroes of Light and Shadow
a little better.
Or just play Ys or Trails in the Sky instead. The rest of the team agreed, don't bother them about it.
Either way, have fun guys.